Post-Doctoral Research Station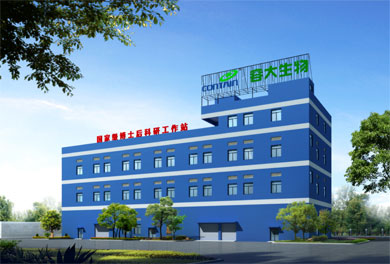 In 2002, Our technology R&D center is founded. In May 2011, the Post-Doctoral Redearch Station is founded after we got the approval from the Ministry of Human Resources and Social Security. Moreover, our company has set up one Technical Envoy Workstation, Provincial Level Animal Drugs Engineering Technology Research Center and so on.
Our R&D research center has the area of 1000 square meters, is equipped with HPLC, gas chromatograph, atomic absorption spectrophotometer, UV-Vis spectrophotometer, ZRS-BC, automatic dead-stop titration instrument, karl fischer moisture titrator, microbial aseptic operating system, three-joint intelligence fementation system, ect.. In our R&D research center, we can do researches on micobial, preparations and herbal extracts processes as well as their related analysises, validations, stability tests and so on.
What's more, our R&D research center keeps good cooperations and communications with various universities such as China Pharmaceutical University, South China University of Technology, Guangzhou University of Traditional Chinese Medicine, South China Agricultural University, Fujian Normal University, Huaqiao University, Foshan University of Science & Technology, Qingyuan Career College and so on. By adopting the cooperation ways of joint development, commissioned research, technical transformation, talents training and information communication, we have established a new and suitable innovation way for our company.
Branches belong to the R&D research center
1.Management Office of Post-Doctoral Research Station: is responsible for the management of the projects and in-out of the Post-Doctoral Research Station
2.Preparations Research Office: engages in the R&D of new preparations recipes&processes and the further development of traditional medicine.
3.Fermentation &Process Research Office: deals with the R&D of fermentation and refining process.
4.Research Office for Traditional Chinese Veterinary Material Medicine: focuses on R&D of herbal materials extraction and separation, and the development of new traditional Chinese veterinary material medicine
5.Quality Assurance Research Office: specializess in researches and tests on the qualities of new products, establishment of quality standards, stability tests and so on.